Rival's casino software offers innovative features that stand out. Compatible with both Mac and PC, the software contains top-notch security and fraud protection and suitable for touch screen cell phones and PDAs.
Because Rival casino software evolves to keep up with today's technology, you can play at home or while you're on the go. Those long commutes on planes, trains or buses become exciting casino experiences.
Since 2006, Rival Gaming's been the hottest casino game provider. Online players can head to any Rival Gaming driven casino and enjoy the full realm of Rival casino games and software.
Interactive Slot Games through i-Slots
Advancements with Rival casino software allows them to take slot machine gaming to a new level. You'll do more than bet and spin because the interactive features allow for in-depth story lines and mini-games that keep players hooked.
DaVinci's Gold Casino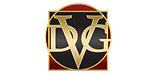 Just like in the classic DaVinci picture, you never know if Lady Luck will smile upon you. DaVinci Gold Casino offers generous bonuses including the sign-up bonus, refer-a-friend bonus and $22 in free chip bonus. Use the free $22 to get started playing any games in the online casino.
At DaVinci's Gold Casino, try interactive slot games like As the Reels Turn, Hole in Won or Reel Crime: The Bank Heist. Mini-games include things like miniature golf and target shooting.
Lion Slots Casino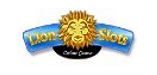 Rival casino software is behind the variety of games at Lion Slots Casino. Impressive sign-up bonuses include a 100-percent first deposit bonus, 150-percent second deposit bonus and 200-percent third deposit bonus. Additional deposits receive a 25-percent reload bonus. Plus, you get $15 free simply for joining Lion Slots Casino.
Lion Slots Casino adds new Rival games every month, so there is always something new to try out! Enjoy 3-reel slot games like Flea Market or Milk the Cash Cow or try your hand at the 5-reel Reel of Fortune.
This is Vegas Casino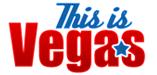 Home of the whopping $2,400 sign-up bonus, This is Vegas Casino makes it seem as though you are in the heart of Vegas. Interactive slot games like Baby Boomers: Cash Cruise, Cosmic Quest and three episodes of As the Reel Turns await you.
This is Vegas Casino also offers progressive slots, table games and video poker. If you're in the mood for something different, try the scratch card specialty games or jackpot keno.
Even if you don't win at the slots, every month This is Vegas Casino randomly awards a free trip to Las Vegas. They also give a $200 prize out monthly to someone with an upcoming birthday.
Home to the popular i-Slots, Rival Casinos have delighted slot players since its arrival. They feature some of the most innovative video slots online including: multi-reel and multi-line slots featuring fabulous extras. Playing slots that are interactive not only enhances game play, but makes the slot games thoroughly entertaining, not to mention the very large jackpots that can be won at Rival Casinos. The best Rival casino online today is Golden Cherry Casino.